skipped my german class today. i didnt know there's class today. seriously, im not conscious about it. suddenly at 2.45pm, Mufidah sent me a message saying 'where r u'. i was like, where else i would be??? right after i read the message, she called me. THEN i heard my miss german voice when she was talking to me.
i was sooo surprised. i really really thought there's no class. huisshhhhh~ anyway...i decided to not attend the class because its almost 3pm and i was peacefully studying my project's subject while sipping my tea. im having a great moment that time. LOL.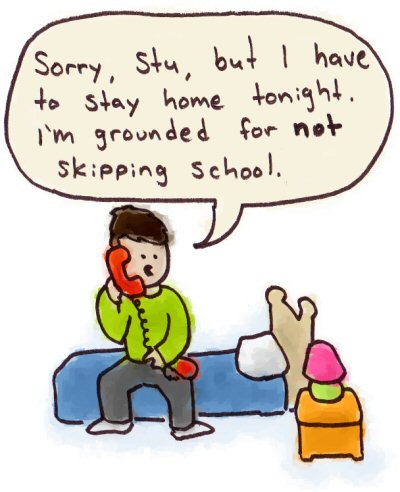 i managed to study my Electronics a lil bit. then chat with my Abang. he's very close to my family, so thats why i called him abang. he said he's going to pick me up at 6.30pm to have dinner together. i waited till 8.00pm
i cant tahan anymore i was bloody hungry. i only ate yee mee for lunch which i cooked by myself. therefore around 8 something, i cannot take it anymore. i just went down to the cafe and bought my dinner with full of disappointment. and due to that, i didnt go for my english club gathering in library. *long sigh*

sorry Mad

. gomenasai.
when my dinner is ready, he said he's on his way. aiyak! lucky he called me, then i explained to him my situation. heh heh. sorry. i knew he had meeting, because i cant get through his number.
however, my dinner SUCKS! tasteless. no taste. not nice.

darn it

. then Nana, my roomate, cooked her Prego spaghetti. so i kind of take a bit of the sauce and chuck into

MY BLOODY TASTELESS NASI GOWENG CINA

. sheeesshhhhh~
ouuu~~ i have classes tomorrow. morning and evening. OH! speaking about class, my miss digital sent me a sms saying when should we do our revision class. i replied to her that we will only be free on wednesday, thursday and friday night. and saturday morning we have test. and she said she's having problem to come at night, hence she have to discuss with her husband about it.
and i forgot to askd her regarding our test 2. ERIKA!!!!! how can u forgot about it!!! sheesshhhh~! and now, im still waiting for her reply to know when is our test 2. i should have askd earlier.